ST. IVES FACE SCRUBS
St. Ives will bless your face with cleansing power.
THE CLEAN FACE HYMNAL

Hymns to face cleanliness, printed on face wipes.
BLESSED WITH A CLEAN FACE: THE GAME
Bless as many faces as you can with St. Ives face scrub.
Play here
. A preview of the action: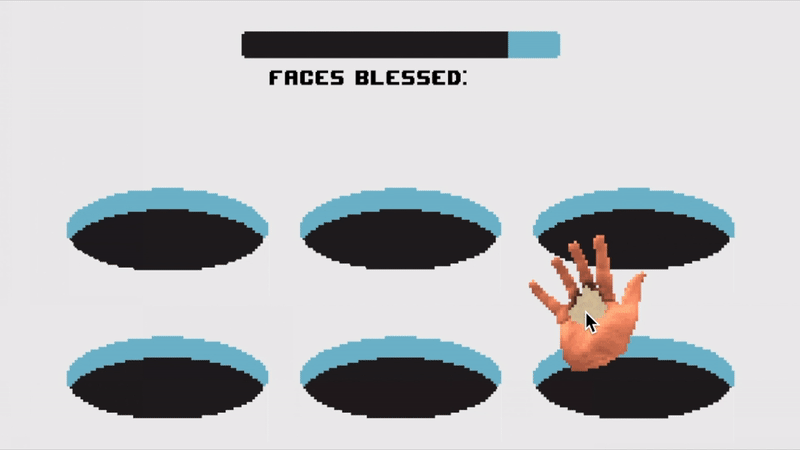 FACE PRAYER CANDLE
The candle melts into face cream.
FACE PROVERBS
A series of face hygiene wisdom, printed on St. Ives coupons.
EMERGENCY BLESSING NECKLACE
Pull apart the praying hands to reveal a single use of St. Ives.
with
Dakota
at VCU Brandcenter